Energy Schedule in RISE
Based on your sleep data, RISE will calculate and predict your energy schedule for the day. You can find this information in a graph on the "energy" tab of your RISE app.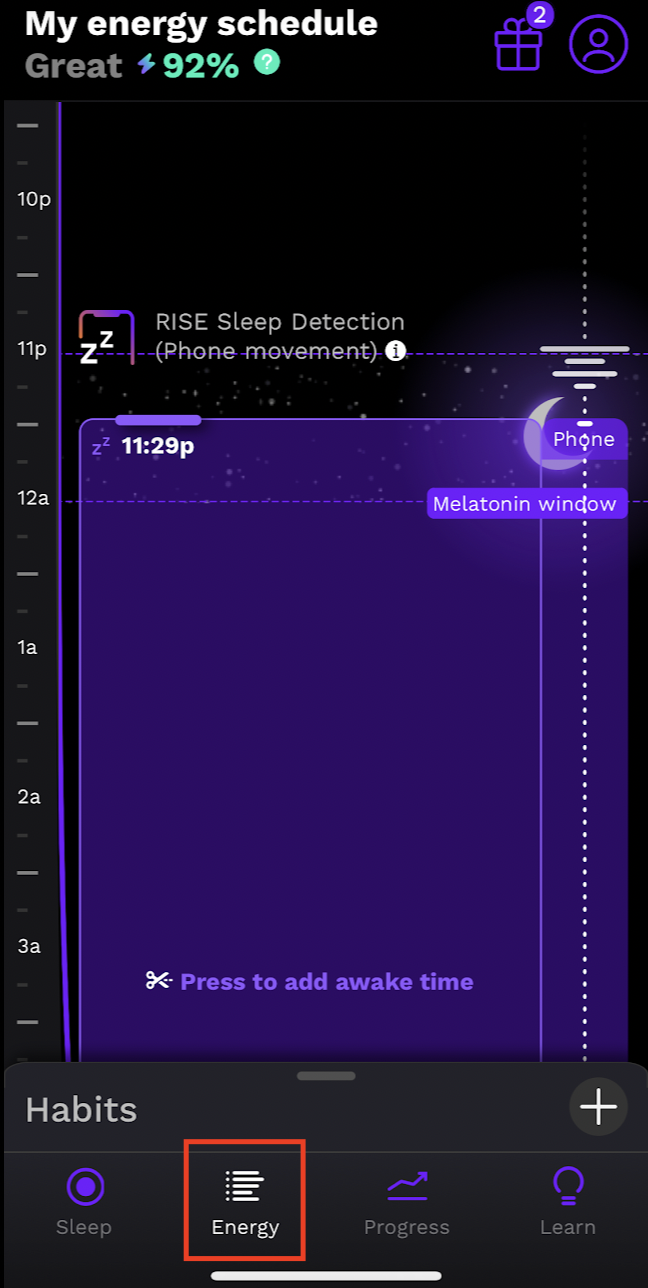 Here you can:
See and edit your sleep from last night.
See your energy graph for the rest of the day.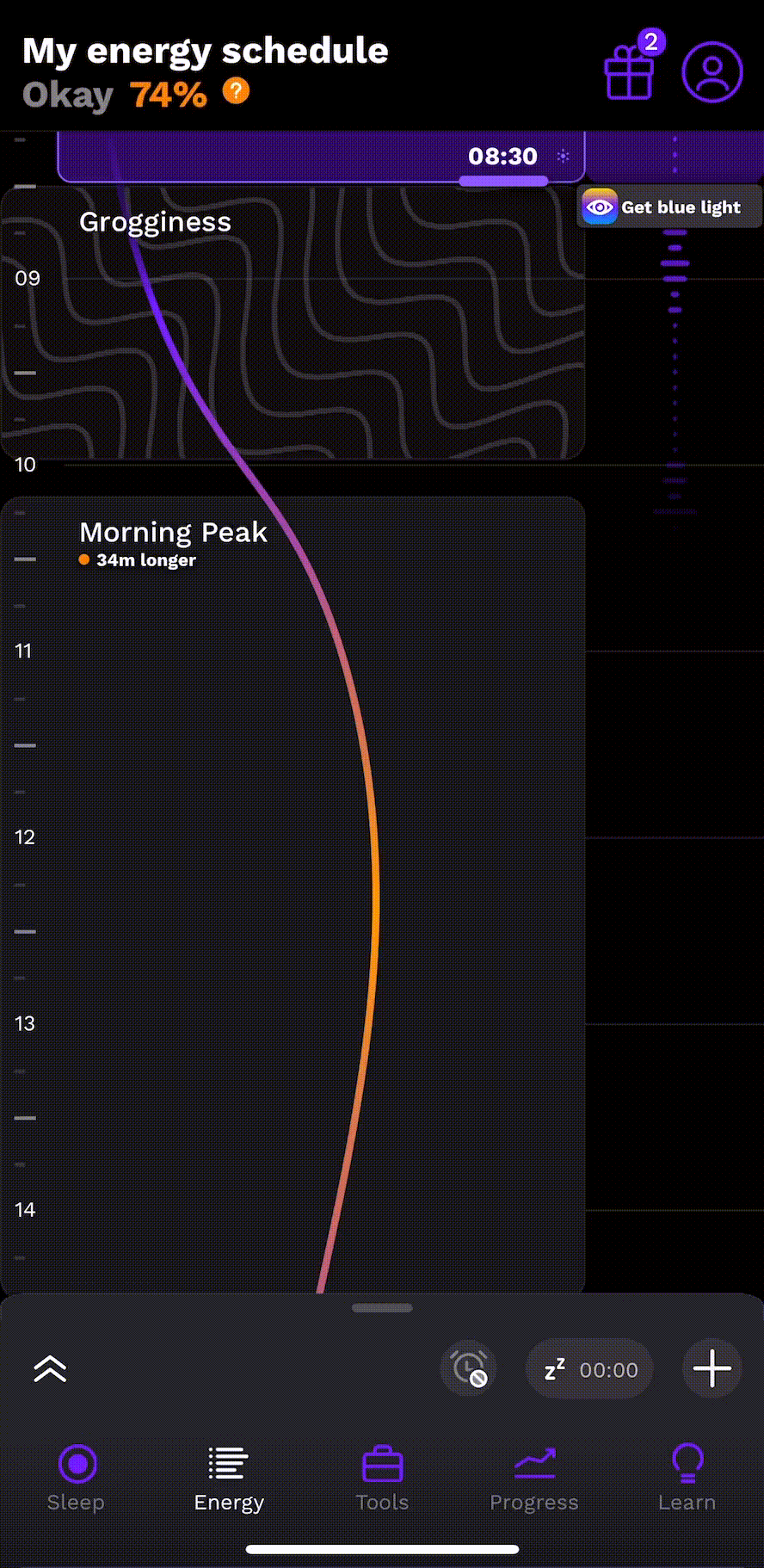 Your Energy Schedule
This energy schedule is unique to you! The timing of this energy schedule changes daily based on your sleep patterns and your light exposure. Your daily energy is predictable and follows a consistent pattern. Knowing this can help you better plan your day and make the most out of your energy.
Your Daily Energy Patterns
First is wake up and morning grogginess. Your wake time is determined by your genetics age, and sleep habits. Upon first waking you'll experience about 90 minutes of sleep inertia, caused by sleep hormones lingering. Getting outside and getting light, or exercise are a great way to get going first thing.
After grogginess you'll experience your body will start ramping up to your first morning peak. This a great time to prioritize difficult tasks that require the most focus.
Shortly After you'll then reach your afternoon dip. Often associated with lunch the afternoon dip will occur regardless of eating. It's a natural part of the day and focus will dip, making it a great time to take care of easy tasks.
Next up is your evening peak. Similar to your morning peak you'll experience increased focus and energy. Making this a great time to focus on difficult tasks, or exercise if you are looking for peak performance.
Nearing the end of the day your energy will start to wind down. Your brain will start to produce sleep hormones and focus will be lost. It's best to begin avoiding blue light during this time.
Finally will be your Melatonin window. This is the ideal time to fall asleep fast and stay asleep longer.
If you have any questions or would like more information about your energy schedule, feel free to reach out to our support team by filling out this form.