If you would like to manually edit your information based on your sleep needs, you can do so by following the steps below:
1. From the homepage of the RISE app, tap on the 'Profile Icon' on the top right.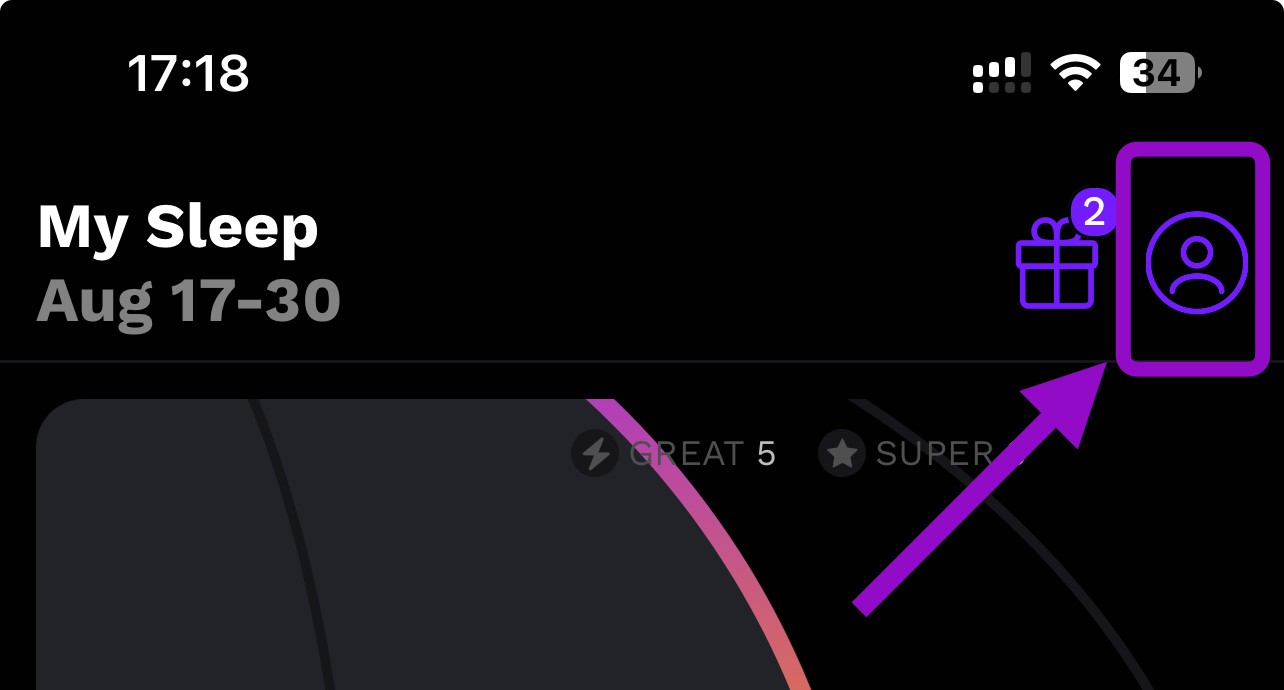 2. Tap on "My sleep need"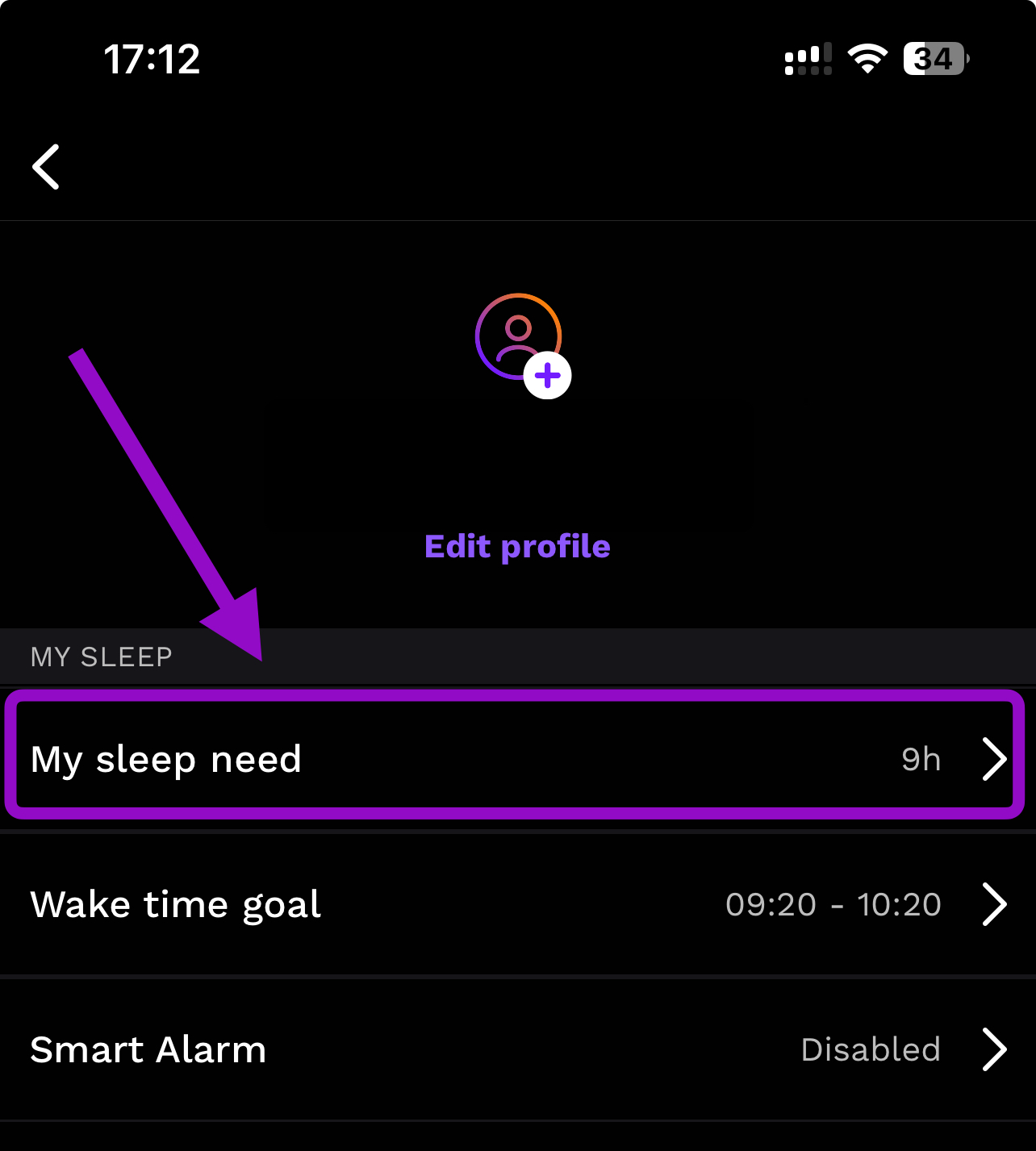 3. Tap on "Adjust" and use the "+" and "-" buttons to set your desired sleep need.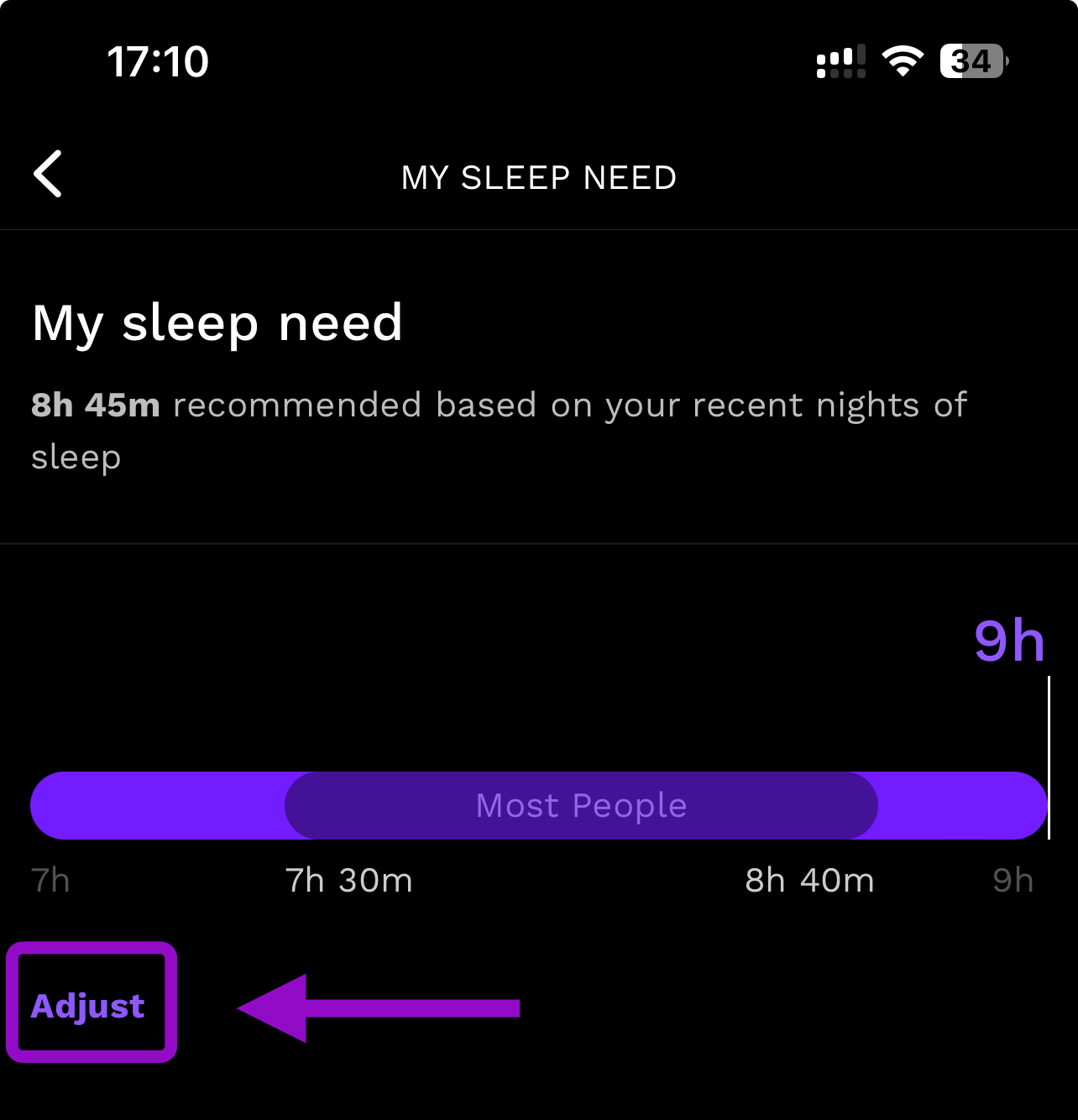 4. Save your changes before exiting the page.