To cancel your trial or subscription to RISE:
Open the RISE App
Tap 'Profile Icon' on the top right.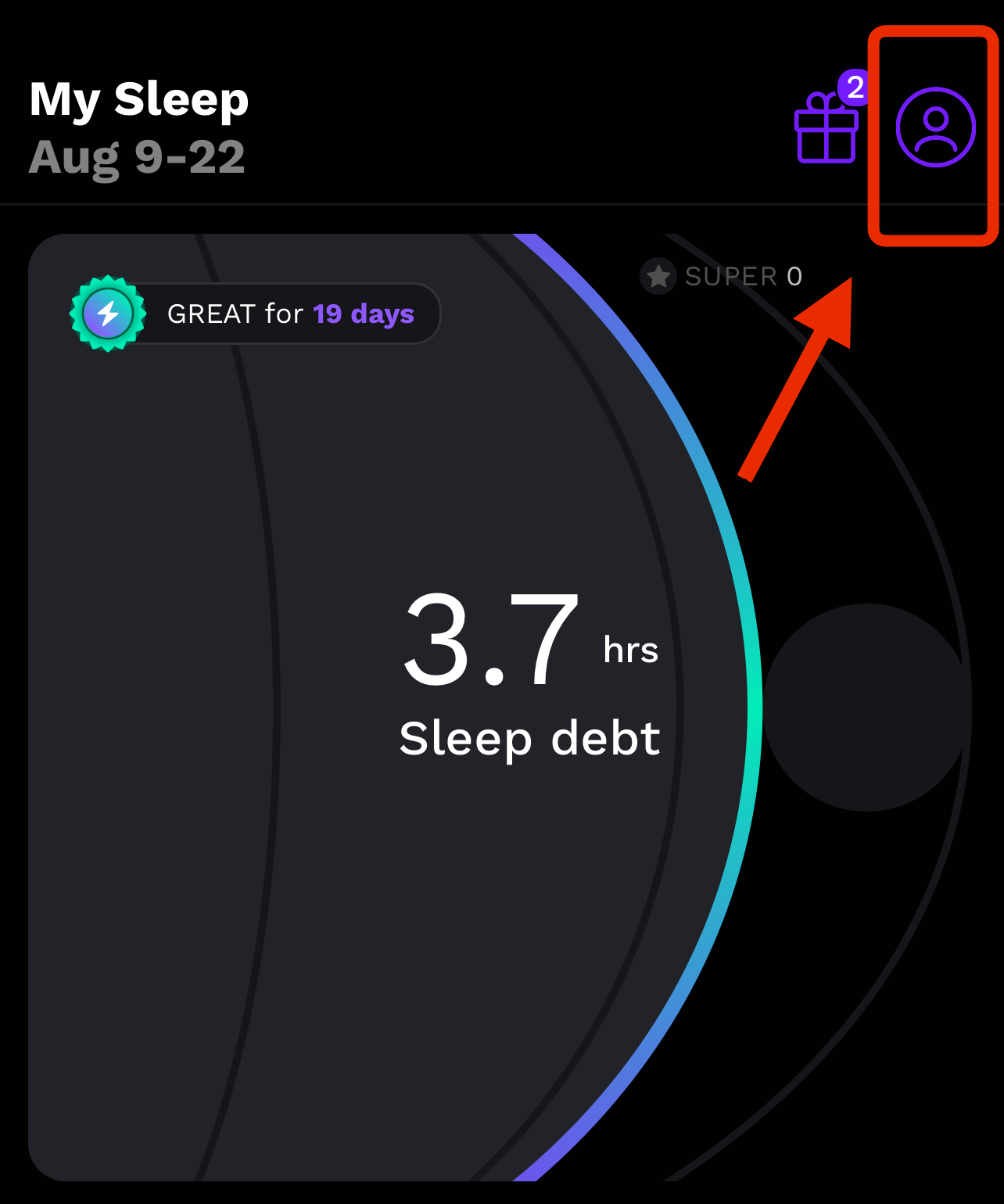 3. Under "Membership", tap on "Subscription"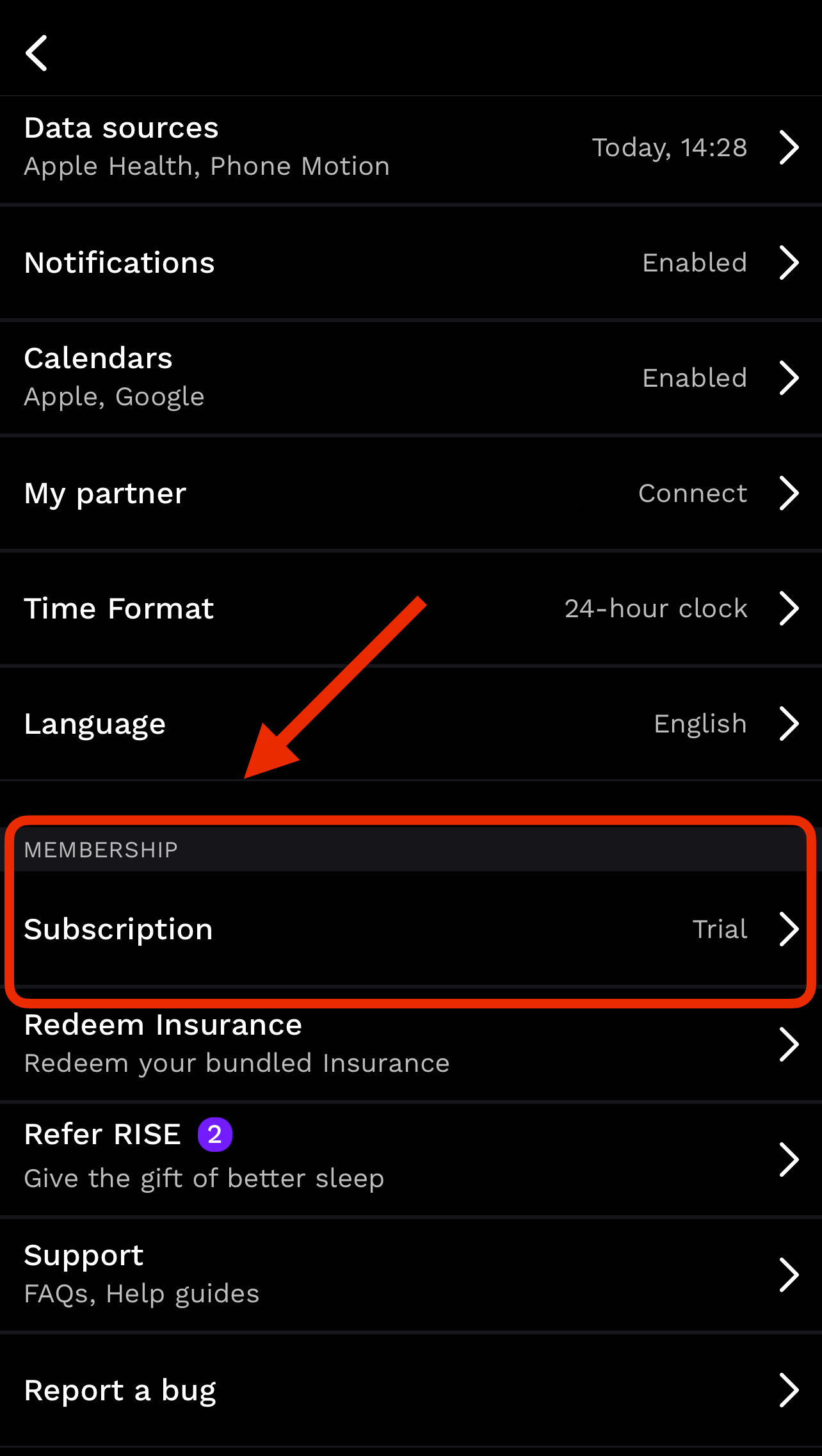 4. Tap on "Cancel Subscription Renewal"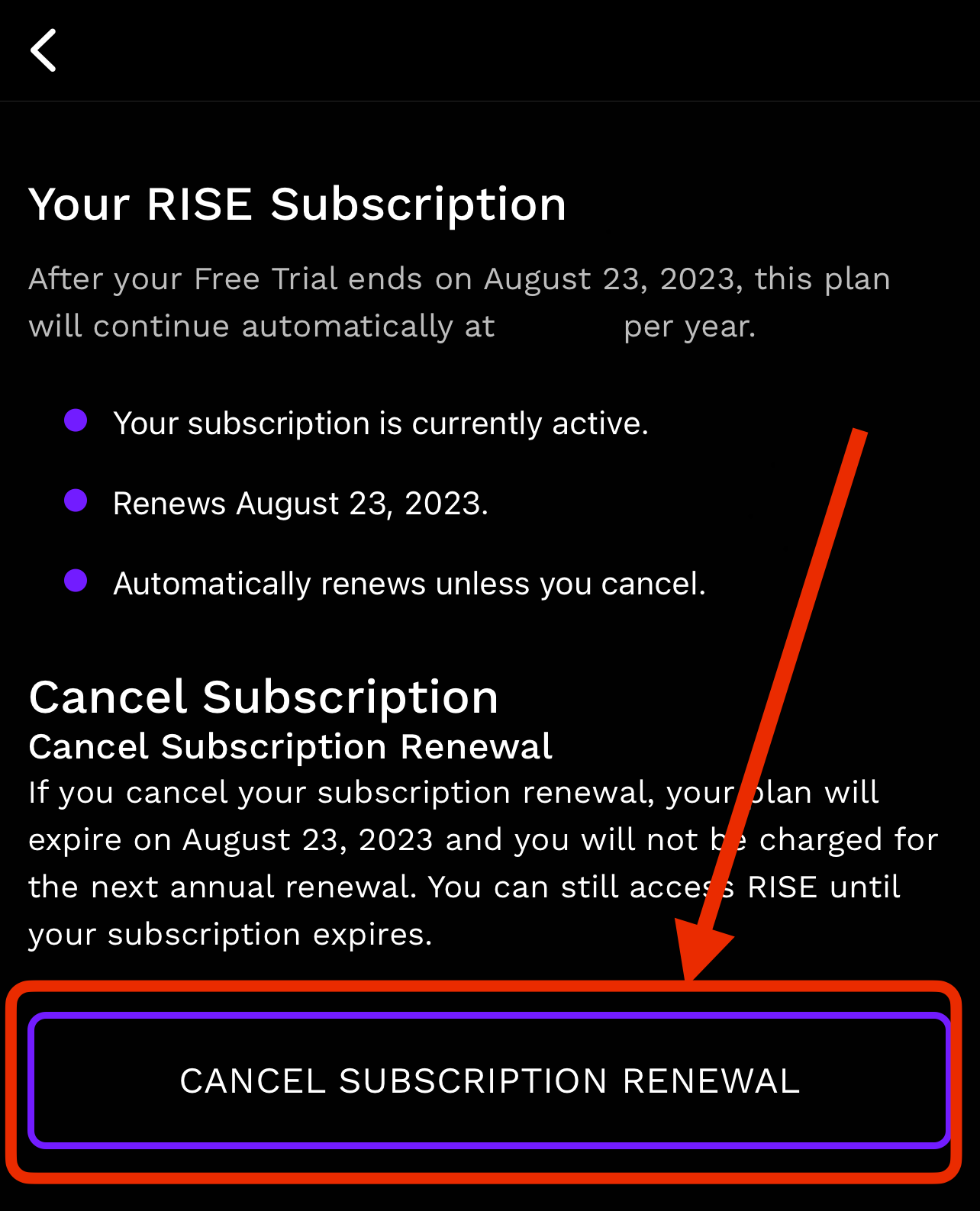 5. You'll be either asked to "Confirm" the cancelation or redirected to the "Subscriptions" section of your device where you can cancel the subscription (If the subscription was created from your device's Apple App Store or Google Play Store account)
NOTE: You will still have full access to your subscription until the date indicated on the screen.
If you are having problems canceling your subscription, please reach out to us by using the "Submit a request" form.