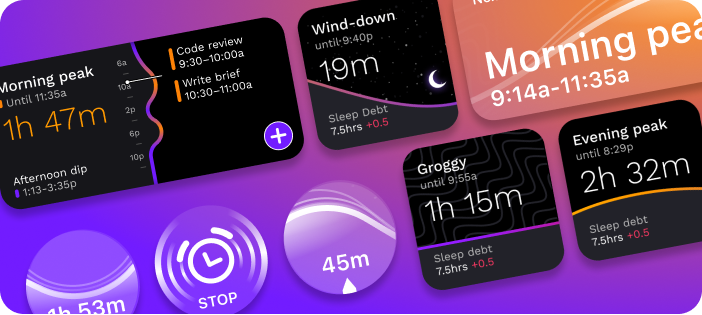 It's never been easier to stay one step ahead of the day.
With RISE widgets you'll always know when your grogginess will end, how much peak time you have left, and if you can fit in another episode before bed. Connect a calendar to use your energy to plan your day or make it easier to adjust and stop your alarm from the iPhone lock screen.
How to install lock screen widgets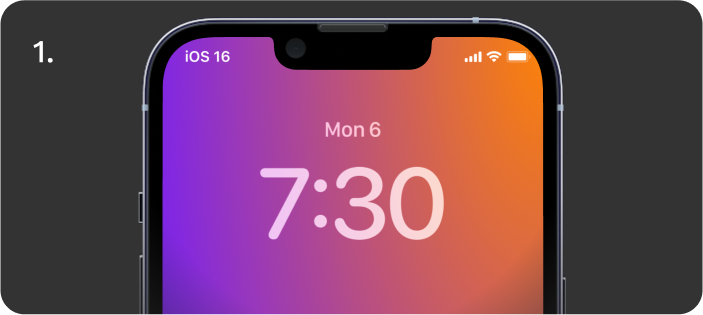 Touch and hold the time on the lock screen to enter the Lock Screen Gallery.
The following steps will guide you through the rest of the process.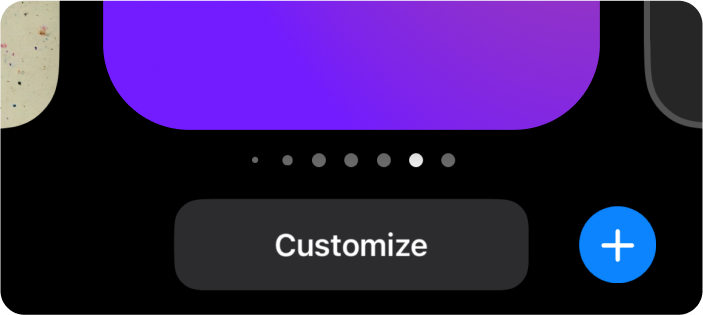 Tap "Customize" at the bottom of the screen.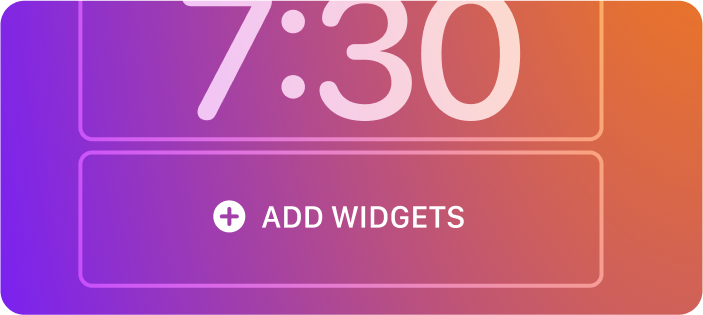 Tap the frame below the time to bring up the widgets selector.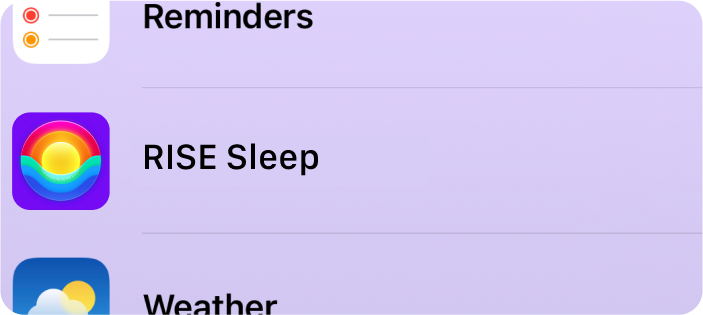 Scroll to "RISE Sleep" in the widget list and tap to browse.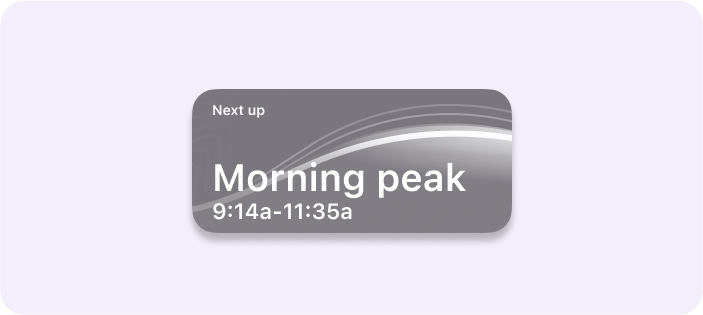 Tap or drag to add widget.
How to install homescreen widgets
Touch and hold your home screen in a blank space until your apps start wiggling.
If you accidentally press an app icon you can also choose "Edit Home Screen" from the menu.
Tap the + icon in the top left corner
Now you'll see the available widgets
Tap "Search Widgets" and type "Rise".
Tap "Rise Sleep" in the search results list
Tap the "Add Widget" button to place it on your home screen.
Position your widget on the home screen by dragging it around.
You can stack widgets of the same size by dragging and dropping them on each other.
Tap "Done" in the top right corner to set your widget.
Android
The widget feature is not yet available for our Android version. We are working hard to get it ready so make sure to keep an eye out for it.